Letters of acceptance have been sent home.
SECOND GRADE SUPPLY LIST 2022-2023
3 packs of 24 count crayons (Crayola preferred)

24 pencils (Ticonderoga preferred)

1 pack of skinny Expo markers

3 small glue sticks

3 packs of pencil top erasers

2 wide-ruled composition notebooks

1 box of tissues

1 pair of scissors

1 plastic crayon/pencil supply box

1 pair of headphones, NO earbuds please

1 pump Germ-X

1 container of Lysol wipes

1 pack of copy paper

1 pack of construction paper

BOYS ONLY-1 box of quart size bags(slider top)

GIRLS ONLY-**1 box sandwich bags (slider top)
*Please stick to the recommended supplies on this list.
Third Grade Supply List 2022-2023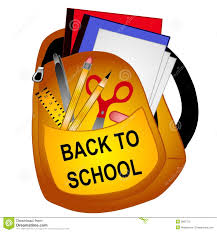 2-24 packs of Crayola crayons
24 pencils (Ticonderoga preferred)
3 glue sticks
4 vinyl folders with pockets and brads
2 packs of pencil top erasers
1 pack of Expo markers
2 boxes of tissues
1 pair of scissors
1 crayon/pencil box
2 composition notebooks
Boys-Germ-x and gallon size bags
Girls-Lyson wipes and quart size bags
Updates for the 2022-2023 school year posted later.
Sorry, but there was nothing found. Please try different filters.